Luxor Las Vegas Hotel 3*
Book your stay at the Luxor Hotel Las Vegas
Known for its iconic pyramid shape, Luxor is located on the southern end of the Las Vegas Strip and features a casino and live entertainment. It provides a full-service spa, 4 large pools and a hot tub. The resort is flanked by the Mandalay Bay to the south and by the Excalibur to the north; all three are connected by free express and local trams. All three properties were built by Circus Circus Enterprises, which in 1999 became Mandalay Resort Group, which was then succeeded by MGM Mirage in April 2005 (now named MGM Resorts International).
Guest rooms at the Luxor provide cable TV. Each room includes a seating area while bathrooms feature over-sized showers.
Nurture Spa and Salon offers an assortment of beauty treatments. A steam bath, dry sauna and hot tubs are available at the spa.
LAX Nightclub at the Las Vegas Luxor offers VIP areas. It is decorated in rich red colors and boasts a state-of-the-art sound system. The Aurora bar is also available.
Dining at Luxor Las Vegas includes steaks, seafood and deli-style foods. Buffets and a burger bar can also be found at the hotel.
Casino Luxor contains 120,000 square feet of slots and table games including poker. Race & Sports Book, a betting arena, with plasma TVs provide entertainment. The Criss Angel MINDFREAK LIVE! nightly show is featured.
Luxor Las Vegas includes 20,000 sq ft (1,900 m2) of convention space, four swimming pools and whirlpools, a wedding chapel, Nurture Spa and Salon, and 29 retail stores.
The Luxor is home to three shows which consist of "Criss Angel - Mindfreak", "Fantasy" (a topless revue), and comedian Carrot Top. The hotel also began hosting in 2009 "Bodies: The Exhibition," an educational display on the human body, and "Titanic: The Artifact Exhibition" replacing their three story arcade. From 2000 to 2005, the Luxor Theatre was the home of the performance-art show Blue Man Group, which then moved to the Venetian Las Vegas. Blue Man Group returned to the Luxor Theatre starting November 18, 2015.
Inside the pyramid there was an IMAX-Cinema, operating from 1996 to 2008. At time of the opening it was one out of 20 IMAX screens.
On August 31, 2007, LAX Nightclub officially opened at a party hosted by Britney Spears. A number of other celebrities, including Christina Aguilera, have also hosted events at the club. The two-level, 26,000 sq ft (2,400 m2) venue contains 78 VIP tables and Noir Bar, which according to the Las Vegas Review Journal is an "ultra-elite bar" that is a reservations-only establishment. Additional nightlife destinations within Luxor include CatHouse, Aurora, Liquidity, and Flight.
At 42.3 billion candela, the Luxor Sky Beam is the strongest beam of light in the world, using computer-designed, curved mirrors to collect the light from 39 xenon lamps and focus them into one intense, narrow beam. On a clear night, the Sky Beam is visible up to 275 miles (443 km) away by aircraft at cruising altitude, such as over Los Angeles.
Each of the 39 lamps is a 7,000 watt Xenotech fixture costing about $1,200. When at full power, the system costs $51 an hour to operate, with $20 per hour of that just for its 315,000 watts of electricity. The beam has operated reliably since first enabled on October 15, 1993, and is an FAA designated navigational landmark for aviators.
The lamp room is about 50 feet (15 m) below the top of the building and serviced by a staff of two workers during the day. The room's temperature is about 300 °F (149 °C) while the lights are operating. Since 2008, only half the lamps are lit as a cost and energy saving measure. The light might be the world's best bug attractor, establishing a new ecosystem of moths, bats, and owls.
Please note: Per Luxor policy, please ensure the original credit card used at the time of booking is presented during check-in.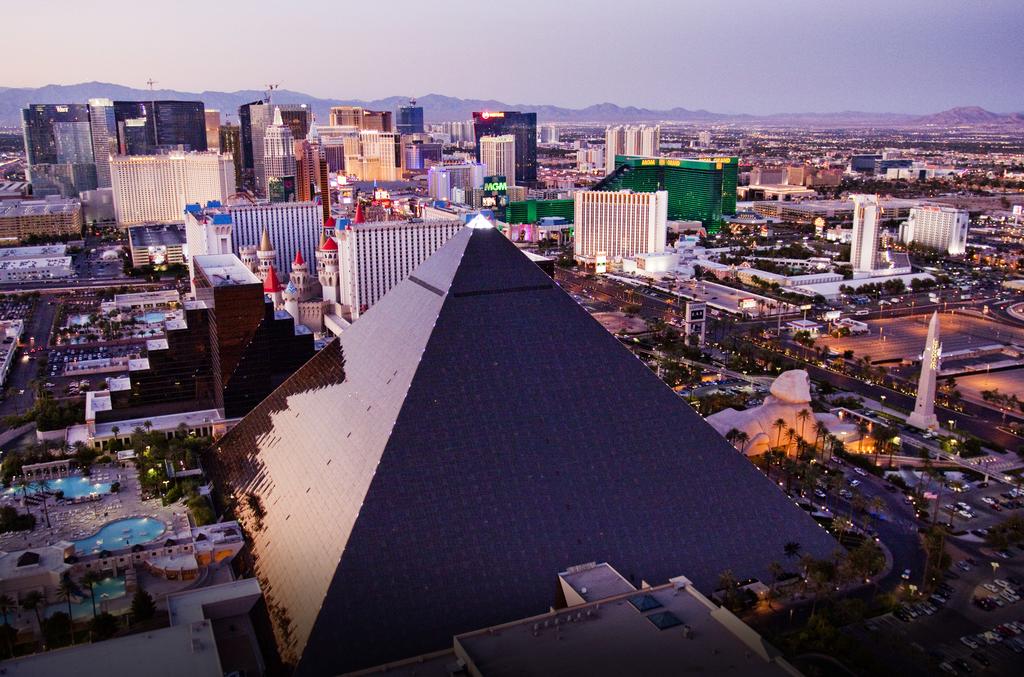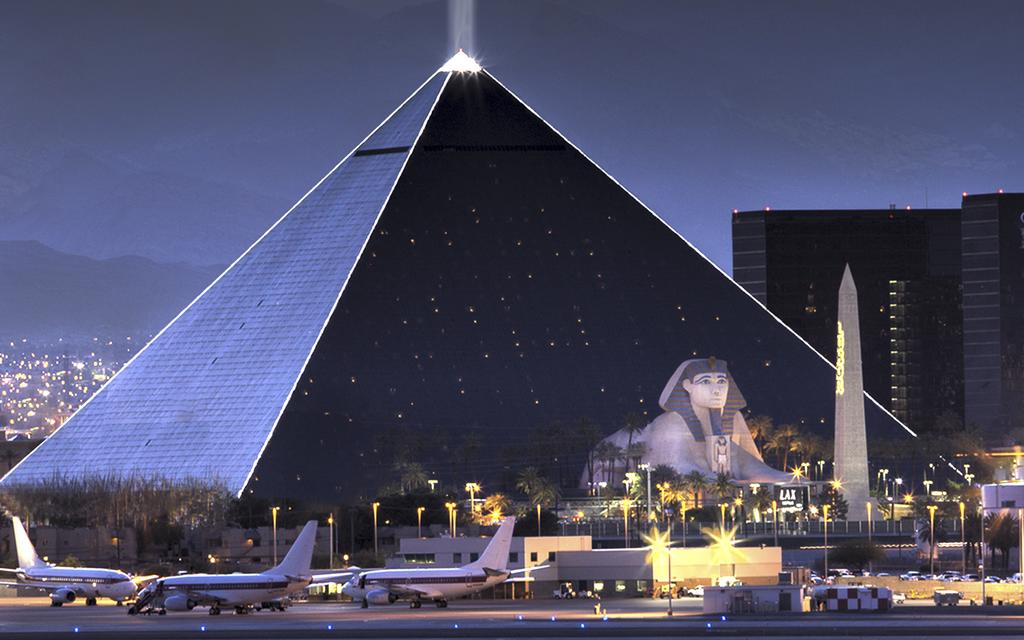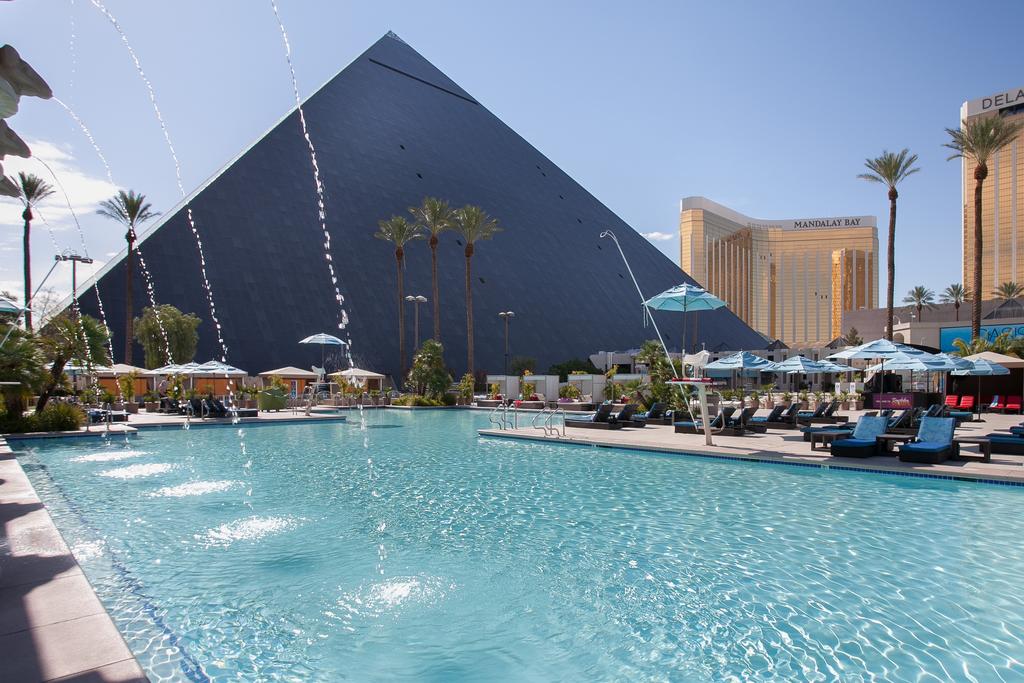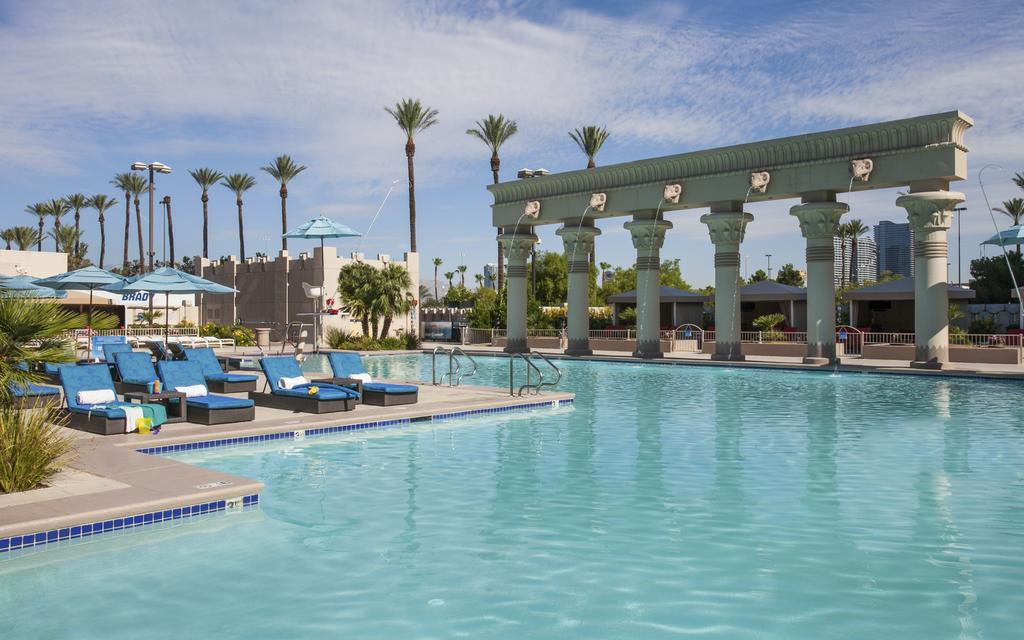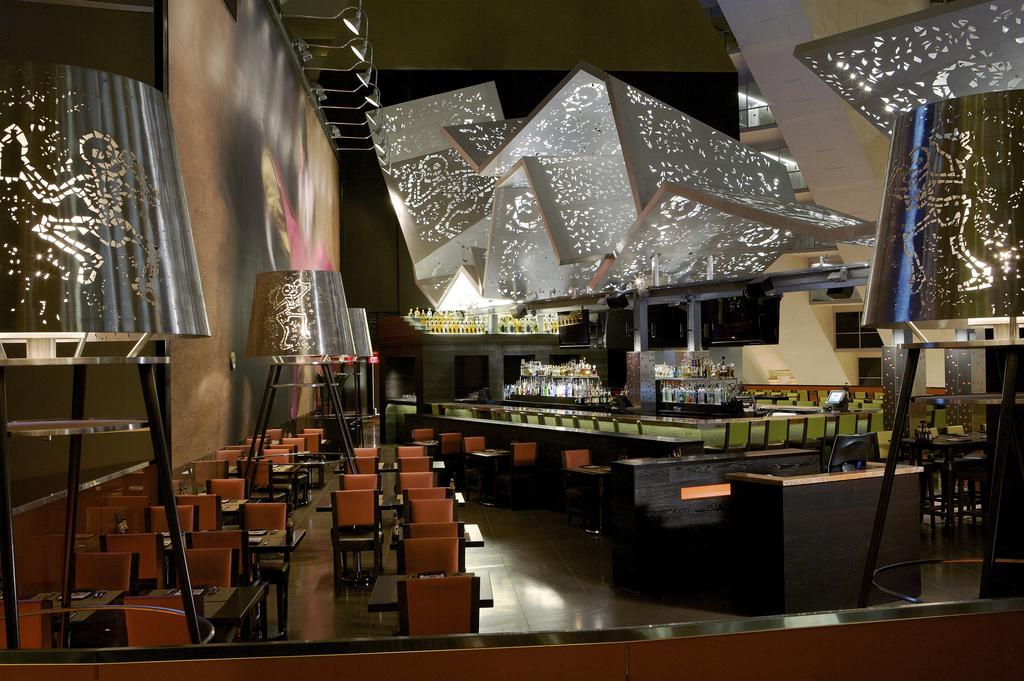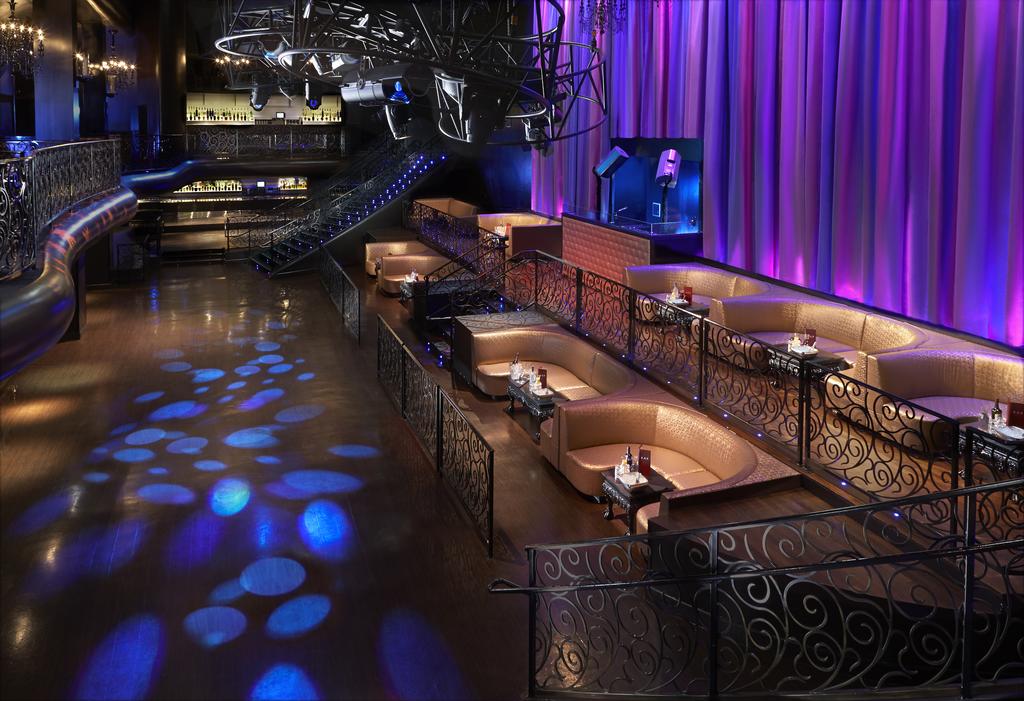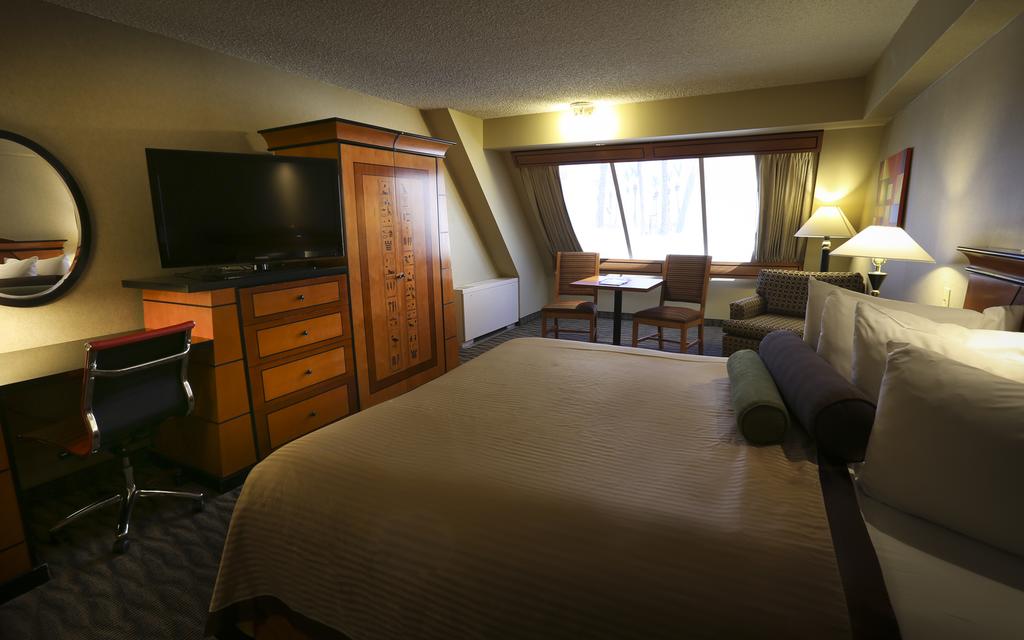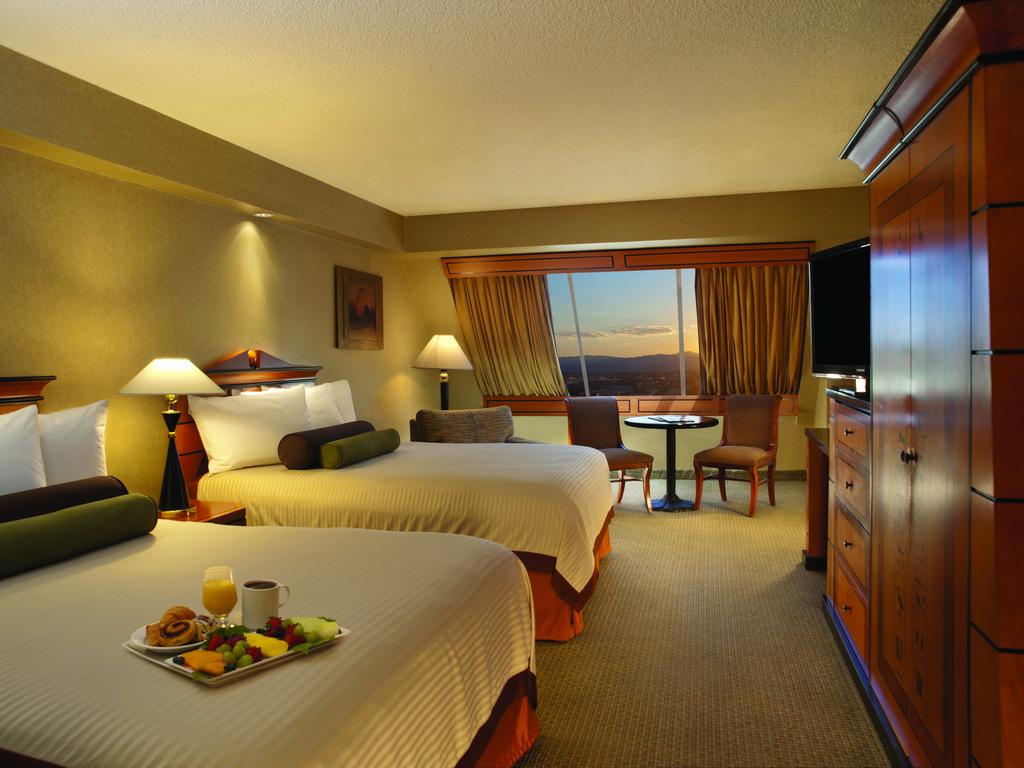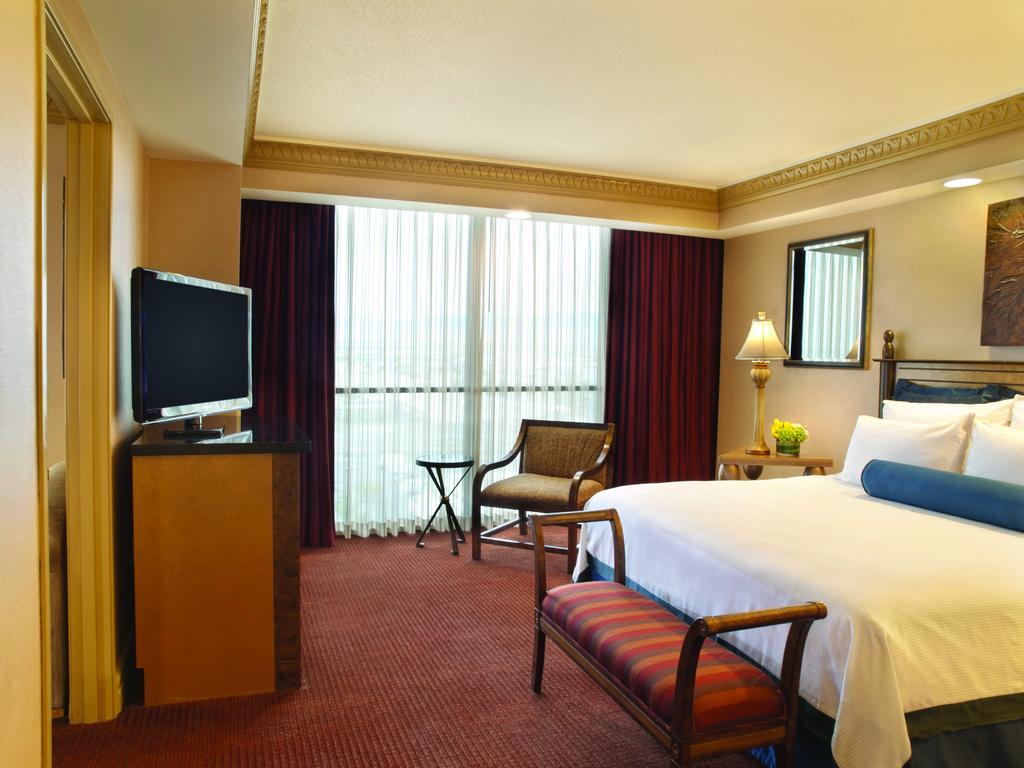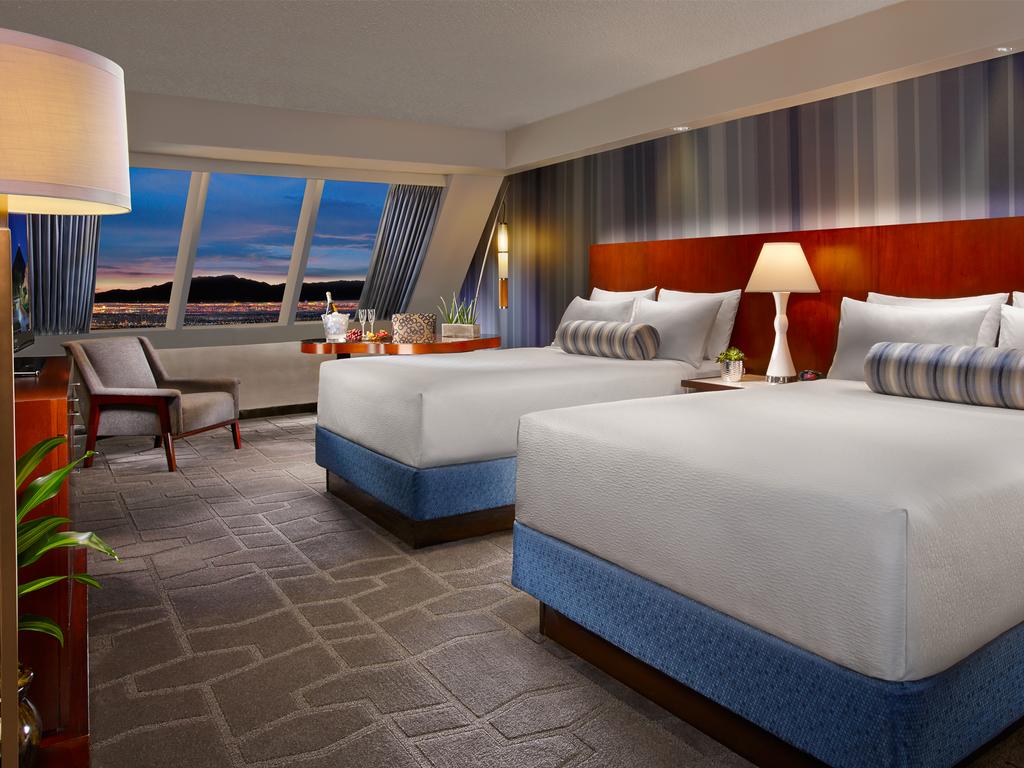 Hotel website: Luxor Hotel Las Vegas