Excalibur Hotel & Casino Las Vegas 3*
Book your stay at the Excalibur Hotel & Casino Las Vegas
This castle-themed resort and casino is located central on the Las Vegas Boulevard (the Strip). 6 restaurants, a full-service spa, 4 outdoor pools, 100,000 square-foot casino and live nightly entertainment are provided.
Free Wi-Fi is provided throughout rooms and every room has cable TV, a large bathroom with a hair dryer.
The Las Vegas Excalibur provides a large business center and a tour desk. Guests can browse the numerous on-site shops and enjoy a variety of musical and theater entertainment acts.
The Excalibur Spa offers a variety of treatments, including massages, facials, and other body treatments. There are 4 outdoor pools featuring a water slide, poolside cabanas, and an Adult Only Pool. A large fitness area with modern equipment is also available.
Interstate 15 is 1.6 km from the resort offering easy access to area attractions. McCarran International Airport is 4.5 km away and the University of Nevada - Las Vegas is 4 km from the hotel.
Las Vegas Strip is a great choice for travelers interested in shopping, nightlife and entertainment.
Excalibur Hotel and Casino is a hotel and casino located on the Las Vegas Strip in Paradise, Nevada, in the United States. It is owned and operated by MGM Resorts International.
Excalibur, named for the mythical sword of King Arthur, uses the Medieval theme in several ways. Its facade is a stylized image of a castle. Until 2007, a wizard-like figure representing Merlin looked out from a high turret (since replaced by a figure advertising Dick's Last Resort).
Excalibur is situated at the Tropicana - Las Vegas Boulevard intersection. The hotel is linked by overhead pedestrian bridges to neighboring casinos to the north (New York-New York, across Tropicana Avenue) and to the east (Tropicana, across the Strip). A free tram connects Excalibur to its sister MGM Resorts International properties to the south, Luxor and Mandalay Bay.
The 100,000-square-foot (9,300 m2) gaming area at Excalibur consists of both table games and over 1,200 slot machines. In addition to casino space, the Excalibur resort includes a renovated pool area, a 13,000-square-foot (1,200 m2) spa and fitness center, eight restaurants and a food court, the Chapel at Excalibur, and the Octane Lounge & The Lounge with live music on the weekends.
Dick's Last Resort restaurant opened at Excalibur in June 2007. Dick's is known for its unusual dining experience in which servers purposefully act obnoxious towards guests. Employee "Taco" is considered Dick's mascot and entertains guests with his own version of the Bellagio fountain show using water dispensers behind the bar.
Excalibur is home to three permanent shows: the all-male revue Thunder From Down Under, The Australian Bee Gees Show, a tribute to the Bee Gees, and the medieval themed dinner show Tournament of Kings. Thunder From Down Under moved to Excalibur in July 2001 and since then has received recognition as one of the best all-male strip shows in Las Vegas.In 2006, the performance space was renamed the "Thunder From Down Under Showroom" in honor of the troupe. Tournament of Kings is a medieval jousting tournament performed with 12 breeds of horses and 32 cast members in a 925-seat amphitheater called King Arthur's Arena. The show includes a banquet feast served by a costumed serf or wench and is meant to be eaten without utensils. Tournament of Kings debuted along with the opening of Excalibur in 1990.
The fun dungeon is an arcade from the which you can access the Tournament of Kings arena, and also includes a Laser Tag arena.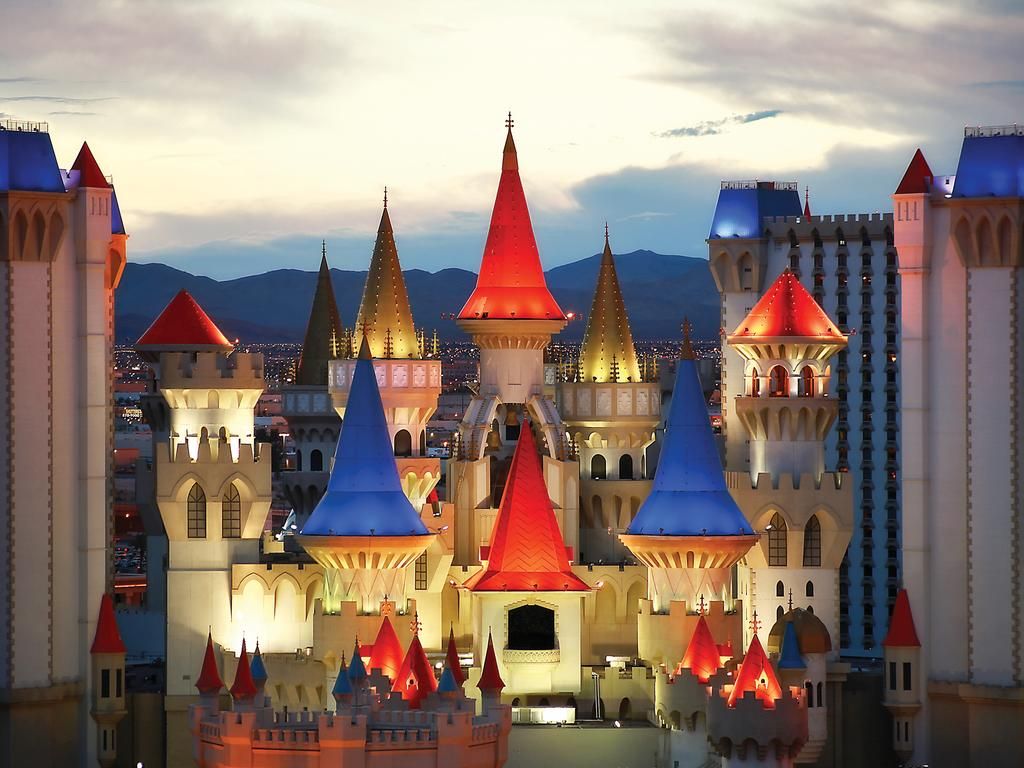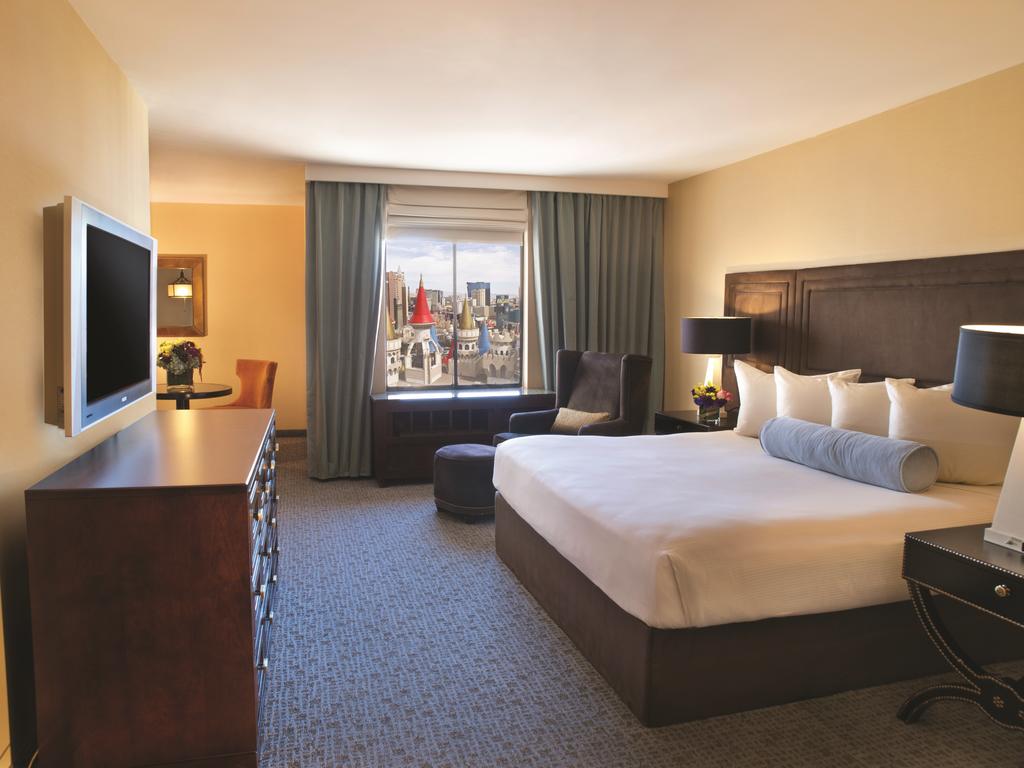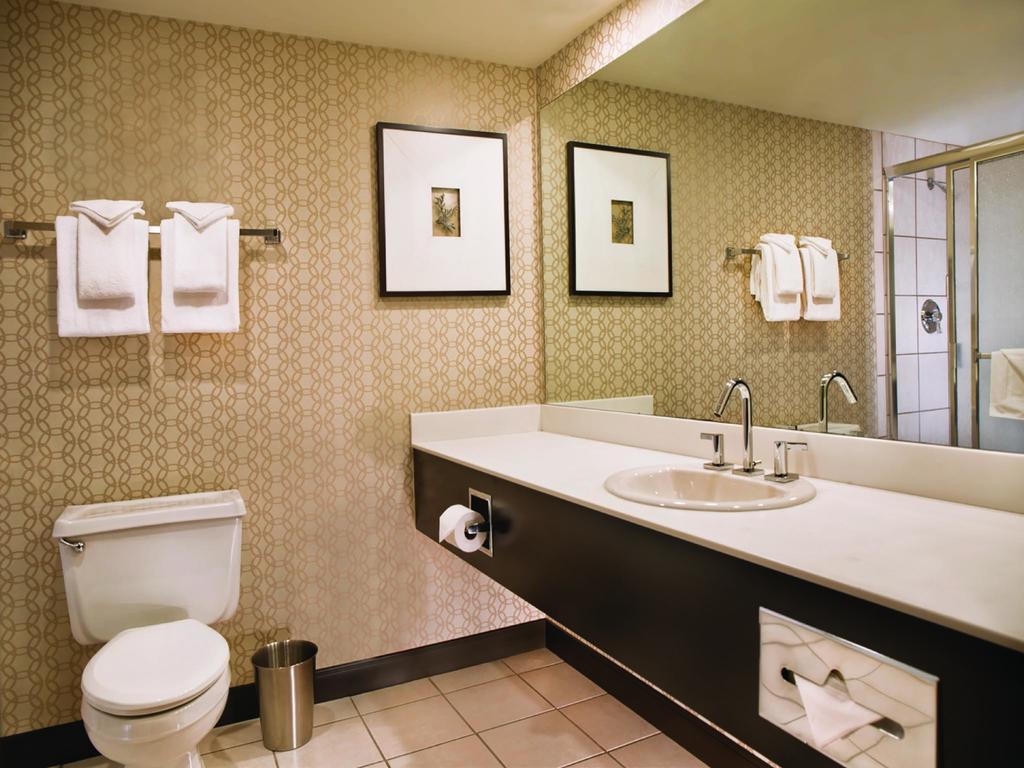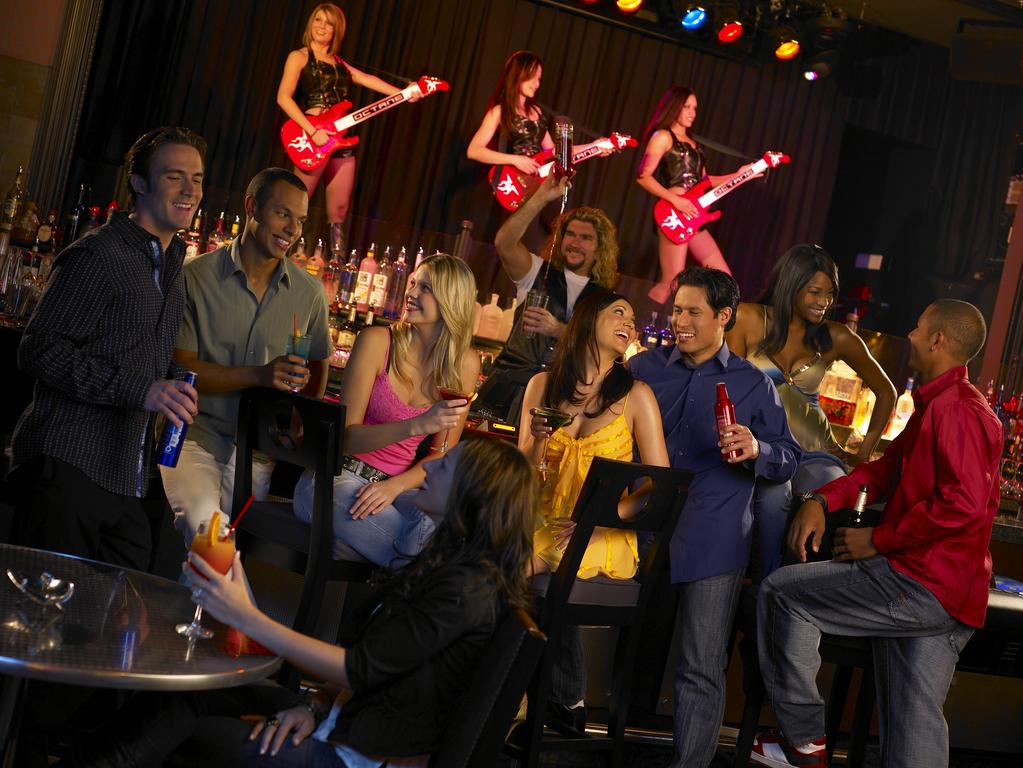 Hotel website: Excalibur Hotel & Casino Las Vegas